About R&B Services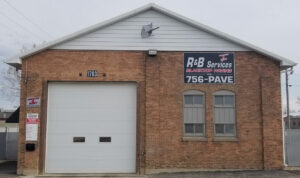 R & B Services is locally owned and operated by Rick Brown and Brian Sipes. We have been in the industry for a combined 25+ years. We offer both dumpster rental and demolition services. We employ up to seven local workers and do most of our work in DeKalb and surrounding counties. We own and operate our own trucks and equipment. We continue to work alongside our workers, so when you hire us, you will get us, paying close attention to each and every job. We look forward to working with you whether that means filling a small pothole in your driveway, or removing and repaving an entire parking lot, or supplying you with roll-off dumpsters.
Please call with any questions: 815-756-7283.
We look forward to hearing from you,
Rick & Brian
---

R&B Services is proud to partner with the DeKalb Chamber of Commerce and the DeKalb County Farm Bureau.